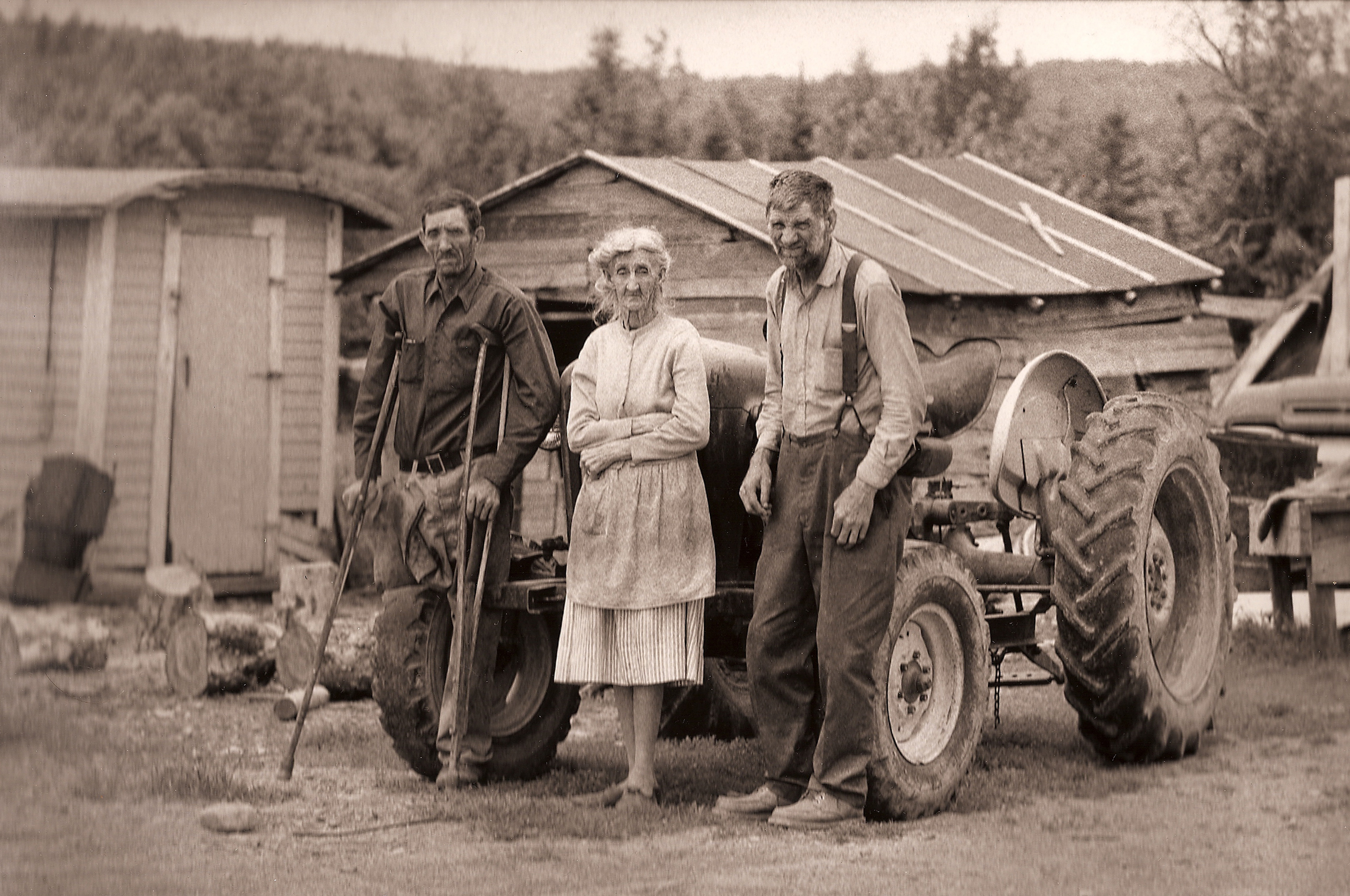 Nellie Hatt and her sons Ned, left, and Carl on farm at Baileyville, Me., where all were born. If crops are bad, Ned said, "We make do, then. We don't ask nobody's help."
The above caption and photo ran on page 37 of The New York Times, July 2, 1974. It has haunted me ever since. It was taken by Arthur Grace, for a story called "Maine Farmers See Aid in Beef," by Alden Whitman. The dateline was a town called "Meddybemps, Maine."
"… away from the coast, on the narrow back roads, are many gray sway-backed, abandoned or unused farms, their stone fences crumbling or their fields inexorably reverting to brush." And there lived Nellie Hatt and her two sons, one-legged Ned and Carl. I remembered seeing people in Maine just like them during summer camp. Maine was the Mississippi of the North, but without the music or the Negroes. I attempted to write a short story about Nell and her sons, but never could. Fifteen years later, I showed the clipping to my wife, Peggy. For my next birthday, she presented me an original mounted print from the Times photographer, Arthur Grace, which has since hung on my wall. Grace told her he thought I was crazy. But I thought you'd have to be crazy not to want a print.
–Josh Alan Friedman